The Happy Bakers in Long Branch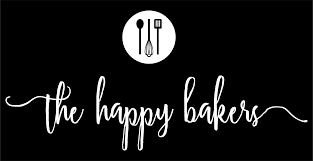 We all know that restaurants and bars have been mandated to close unless they are offering take out for customers. Open for Business in Long Branch – The Happy Bakers in Long Branch at 3469 Lakeshore Blvd remains open 9Am – 4PM daily serving delicious food to us all amid the isolation and social distancing during the outbreak of COVID19.
My family and I stopped in to speak with them today and chatted with Linda. They are focusing on offering home cooked meals and other food to the families in our area who are trying to avoid the grocery stores.
Serving some of our favourites on a regular basis including:
Frozen Home cooked Meals to go like lasagna & meat pies
Amazing Mac & Cheese & other comfort food
Signature Shortbread Scoops
Lavender Shortbread Cookies
Zucchini Loaf & Quiches
Muffins & Butter Tarts & Squares
Cookies & Cake Pops
And of course coffee & tea to wash it down
The Happy Bakers has been in business for 2 years in Long Branch after taking over the space from a previous bakery business. The four owners are Linda, Rick, Barb & Michelle. Stop in to say to hi! They are a lovely group of happy bakers who are passionate about their creations and our community.
Follow on IG @the_happy_bakers or visit at www.thehappybakers.com