March 2021 – a story of inventory and market velocity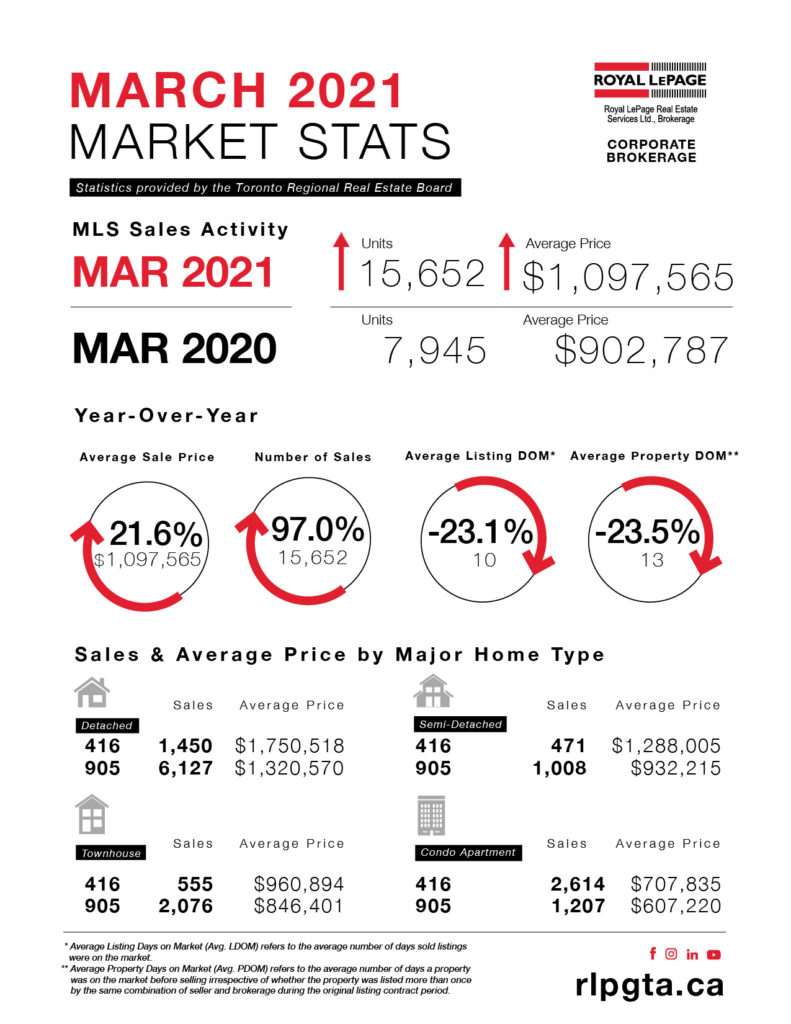 Toronto March Real Estate Market Statistics
March completed the GTA's 2021 Q1 real estate story with results consistent with January and February – record sales numbers, price appreciation and market pace.
Comparing March 2021 numbers with the same month last year is, of course, somewhat problematic given COVID-19's market-halting impact mid-March 2020.
Looking at the activity for the quarter, the story has solidly been about inventory and pace of sales. February 2021 reported a record fast absorption rate of only 3.5 weeks of inventory in the GTA. Despite a 57% increase in new listings coming on market, March 2021's absorption was even faster. With an average of 3,612 units selling per week, there was less than 3 weeks of available inventory. Add on a five-year Days On Market low of 10 DOM, and the speed of the market has never been faster.
Finally, a quick word on Condos. Anyone looking for a bargain, won't find it in the GTA. The very brief softening of condo prices in Toronto has passed and with sales activity surpassing even that of March 2017 – the previous high watermark for the month – it's fair to anticipate renewed price acceleration for condos in the months ahead.